Dr.Ho Chun Loong Invited Dr. Dumlao Murphy to Give an Academic Lecture in the Department of BME
On October 29, Dr.Ho Chun Loong invited Dr. Dumlao Murphy to conduct an academic report entitled "A Portable SPME-LPT Ionization Source for Mass Spectrometry" in Taizhou Building 324.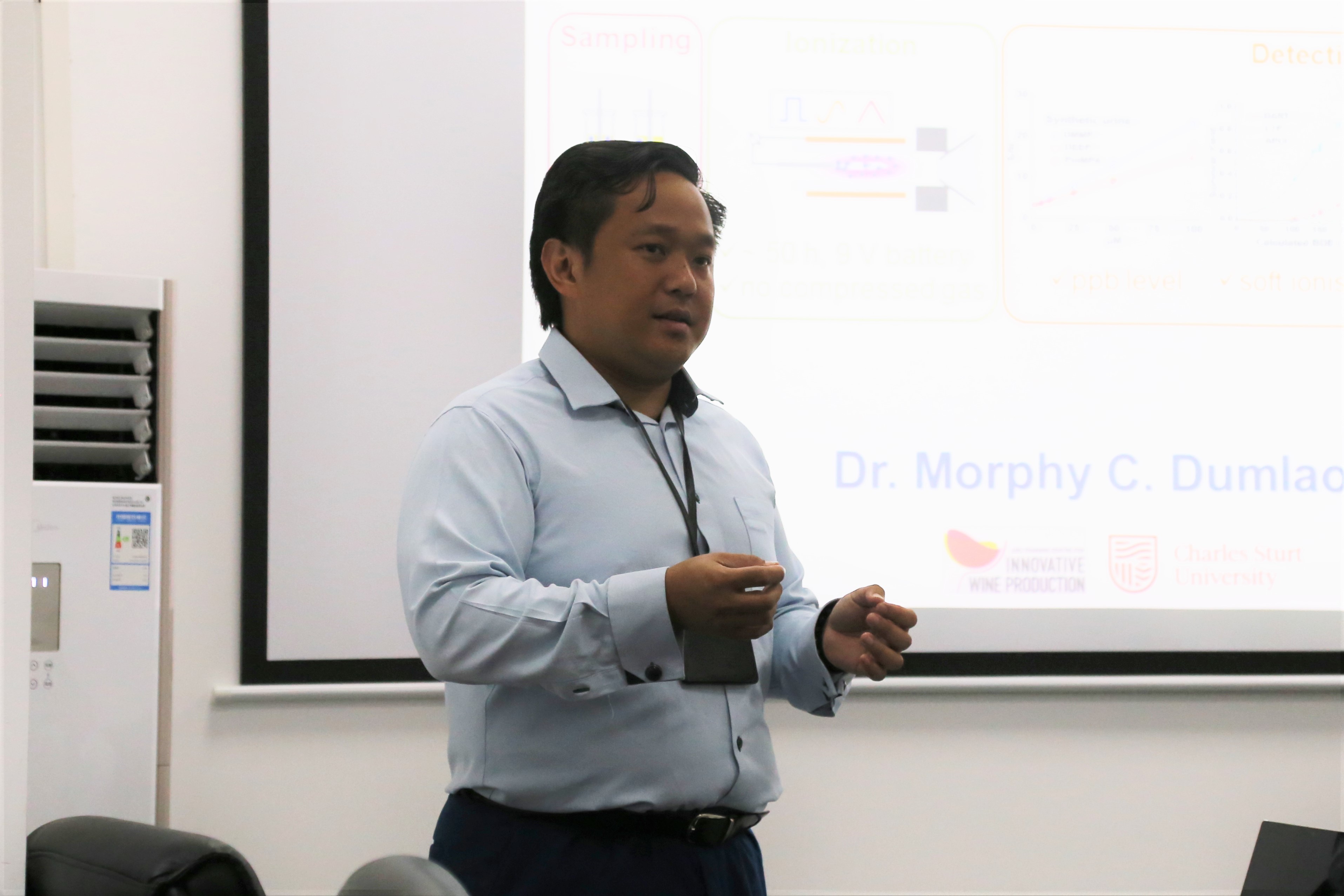 Dr Ho Chun Loong makes an introduction
Dr. Morphy is a Research Fellow at the National Wine and Grapes Industry Center(NWGIC), Charles Sturt University. He is currently detailed at the University of New South Wales(UNSW) to develop a portable and rapid mass spectrometry device for the detection of phytochemicals and related analytes of wine and grapes. In this sharing, Dr. Morphy first introduced mass spectrometer as an important analytical instrument, but in order to bring mass spectrometer into society or poor areas, the first thing to be solved is its bulkiness and time consumption. In order to develop a portable mass spectrometer, we need to face various challenges, including ion suppression, the preparation of low temperature ionization plasma, and the degradation of power demand. In addition, Dr. Morphy innovatively used a kind of zeolites as the probe coating of mass spectrometer, and tested the variations of various zeolites to improve the adsorption of the probe on the target materials.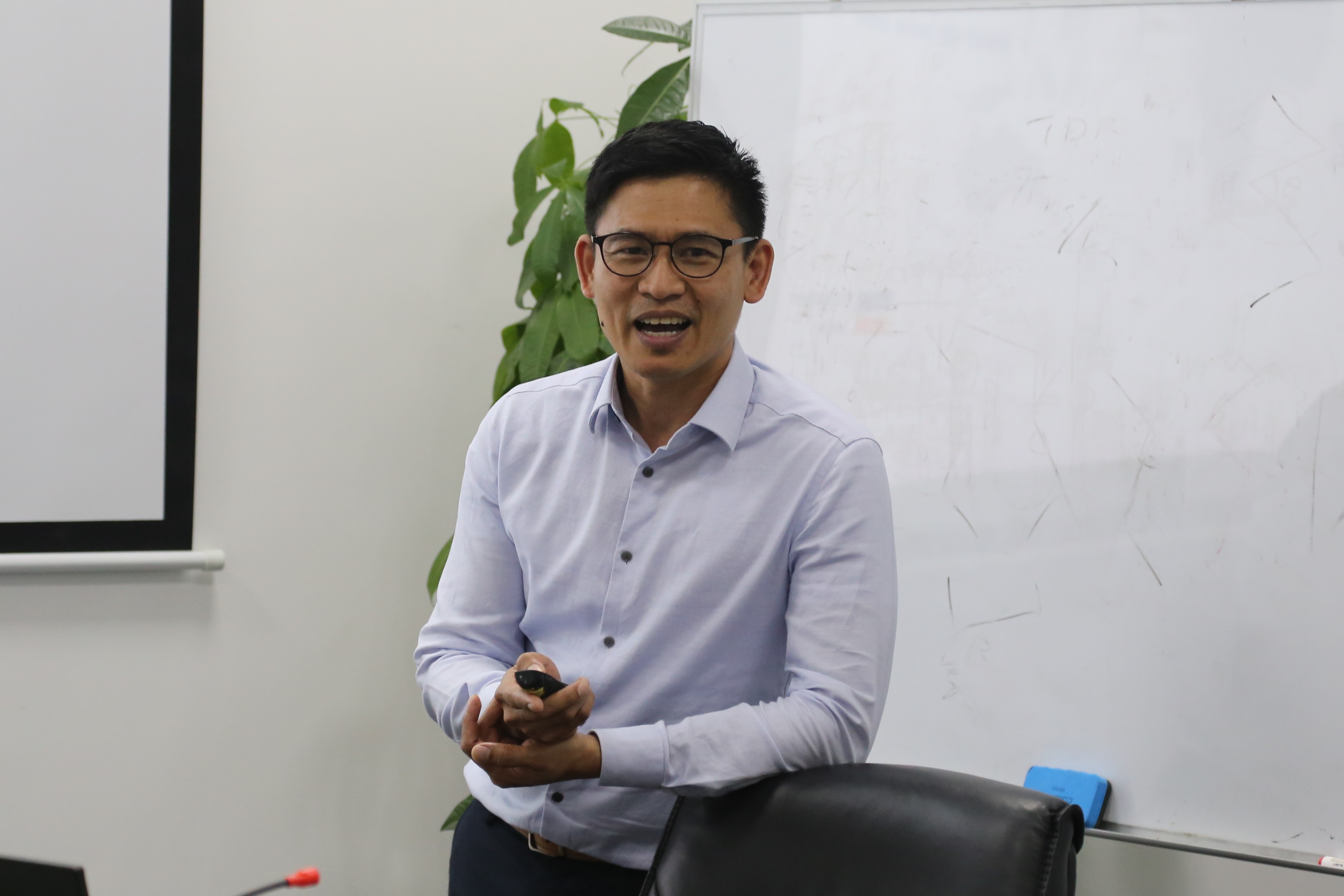 Dr. Morphy gives a lecture
Dr. Morphy's research improves the portability and rapidity of the mass spectrometer, and provides a convenient and accurate detection tool for the society outside the laboratory, which has a very high practical value.