1. Postdoctoral Researchers in Bioinformatics
    Currently, we are seeking two highly motivated bioinformaticians / computational biologists for well-funded two-year postdoctoral scholar positions focused on:
        (1) bioinformatics software, database, and computational pipeline development,
        (2) marine phytoplankton-heterotroph / host-virus interactions, 
        (3) microbial ecology in coastal hypoxia regions and oxygen minimum zones,
        (4) microbial biogeography, diversity, and adaptative evolution. 
    Applicants are free to choose any or a combination of the above-mentioned research fields. We provide world-leading research equipment and facilities, as well as globally competitive salaries and benefits (including US & HK). To apply, please send your detailed CV, cover letter, and research statement to Dr. Hou (housw@sustech.edu.cn). The start date is flexible, and review of applicants will be ongoing until the positions are filled.  
2. Postdoctoral Researcher in Microbiology
    A postdoctoral position in marine microbiology is available immediately. Applicants should have expertise in Microbiology, Molecular Biology, Molecular Virology, or Ecology. The successful applicant will work on phototroph-heterotroph/virus interactions in oxygen-deficient waters using single-cell approaches. To apply, please send your detailed CV, cover letter, and research statement to Dr. Hou (housw@sustech.edu.cn). The start date is flexible and the review process will be ongoing until filled.
3. Graduate Students
    Students interested in marine microbiology or bioinformatics are highly encouraged to join our Master's or Ph.D. programs.
4. Visiting Students and Scholars
    Visiting students and scholars with computational biology background are welcome to join, salaries and subsidies are negotiable. 
About SUSTech
Established in 2012, SUSTech is a public institution funded by Shenzhen, a city with a designated special economic zone status in Southern China bordering Hong Kong. As one of China's key gateways to the world, Shenzhen is the country's fastest-growing city in the past three decades. From a small fishing village 30 years ago to a modern city with a population of over 10 million, the city has become the high-tech and manufacturing hub of southern China. It is home to the world's third-busiest container port and the fourth-busiest airport on the Chinese mainland. Being a picturesque coastal city, Shenzhen is also a popular tourist destination.
SUSTech is a pioneer in higher education reform in China. Its mission is to become a globally recognized institution that excels in research and promotes innovation, creativity, and entrepreneurship. Ninety percent of SUSTech faculty members have overseas work experiences, and sixty percent studied or worked in the top 100 universities in the world. The languages of instruction are English and Chinese. Sitting on five hundred acres of subtropical woodland with hills, rivers, and a natural lake in the Nanshan District of Shenzhen, the SUSTech campus is a beautiful place for learning and research.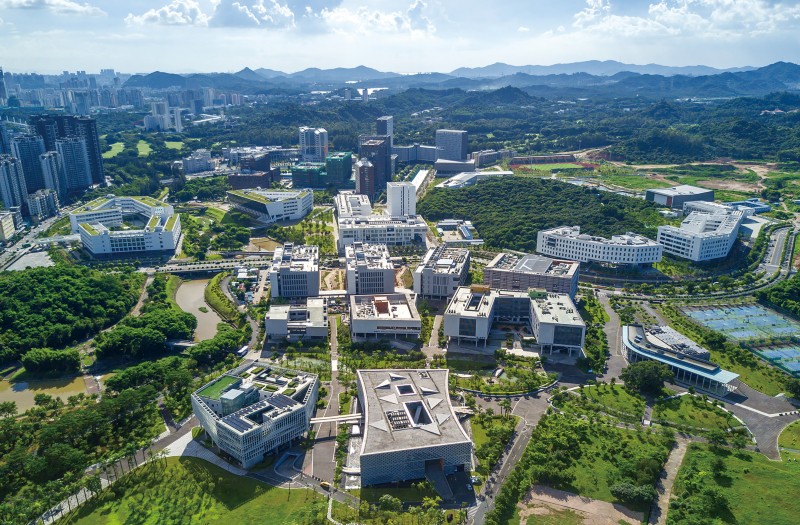 (Credit: Southern University of Science and Technology)
SUSTech is an equal opportunity employer and does not discriminate based on race, religion, color, national origin, sex, gender identity, sexual orientation, veteran status, disability, or any other status protected by the law.